Kṣānti is to endure. Kṣāntipāramitā means 'one who has endured and is perfected', and is a state in which the mind is not disturbed and can accept everything.
The flower of Buddhism is the lotus flower, and while the lotus flower grows in the mud, it blooms beautifully without getting dirty.
No matter what kind of environment you are in, your essence is pure and unblemished. The figure that endures no matter what and is calm without getting angry is like a lotus flower.
For modern people, it may seem a little disgusting to just keep enduring, but there are three types of endurance, so let's take a closer look at each.
Three Endurance
#### 1. Do not be disturbed by what others say or do
The opposite of patience is anger.
You didn't thank me for doing that good.
Does he underestimate me? He always doesn't treat me well.
If you get angry about these things, your mind will be disturbed. Pay attention to your own heart, not the mind of the other person, and try to remain calm at all times.
Of course, the goal is not to endure, but only by doing so will you be able to practice giving without asking for anything in return, and practice the precepts without surrendering yourself to anger, and you will be able to create the soil that accepts everything.
Do what you need to do now without worrying about the other person's words and deeds. Patience protects one's heart at that time, and it is the foundation of all training.
#### 2. Don't be distracted by your own suffering
Life doesn't often go as planned. Sometimes I get sick, sometimes I worry about relationships.
If you have a problem that you can solve with effort, do not be sad, upset, worried, angry, or frustrated, and do what is necessary to solve it. let's go
On the other hand, if it's something that can't be resolved no matter what you do, getting angry won't help. When you get distracted by things that you can't help, it creates new suffering.
By staying calm and undisturbed in your situation, you gain the space to accept everything and the courage to move forward.
#### 3. Be undisturbed by what happens during the process of perseverance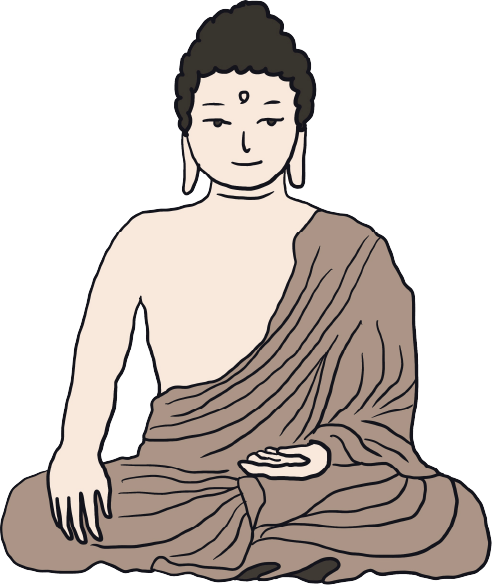 Ashuku Nyorai is also known as Fudobutsu. In the sense of being a Buddha who is not afraid of anything and has an unshakable heart like the earth, he attained Buddhahood through extreme endurance.
Training goes back and forth. Sometimes I think I've endured it well, other times I'm angry and sad. It's human.
At times like this, don't deny yourself that you can't do it, or that you can't do this kind of training.
Patience gives us the courage to move on
Perseverance is not simply endurance, but gives us the courage to accept everything and move on.
The flower offering is a symbol of patience
When you offer flowers to graves and Buddhist altars on the equinoctial week, please remember this, and see the plants that always bloom in any situation, and get the courage to move forward.